About this video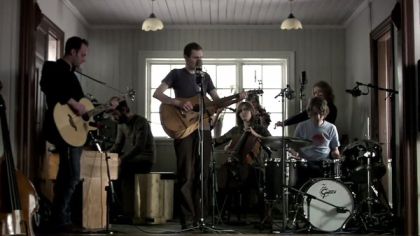 we are happy to present the full film 'heima' on YouTube. to get a free download of an unreleased clip from 'heima', go to http://www.sigurros.com

'heima' is sigur rós's first ever film, filmed over two weeks during the summer of 2006 when the band undertook a series of free, unannounced concerts in iceland. they hauled 40-plus people round 15 locations to the furthest flung corners of their homeland for their debut venture into live film, to create something, well, inspirational.

on their way they went to ghost towns, outsider art shrines, national parks, small community halls and the absolute middle-of-nowhere-ness of the highland wilderness, as well as playing the largest gig of their career (and in icelandic history) at their homecoming reykjavik show.
Alstublieft!