De drempel die de emmer doet overlopen
Met het einde van 2006 stilaan in zicht wil ik voor een laatste keer gebruikmaken van dit wereldwijdstekje om een van mijn dagelijkse verkeersergernissen aan te snijden: verkeersdrempels.
De vervelende gewoonte van verkeersdrempels is niet zozeer dat ze de snelheid beperken
- zwakke weggebruikers, verkeersveiligheid,... I'm all cool with that -
maar wel dat ze in zulke slechte, ononderhouden of ongereglementeerde staat zijn dat een complot van de schokdemperindustrie wel het minste is wat men kan vermoeden.
En om maar even aan te halen wat mijn wagentje lijden kan
Aantal te verduren verkeersdrempels
- in het dagelijks woon-werkverkeer: 24 à 40
- in het "even-thuis-binnenspringen"-verkeer: 10 à 11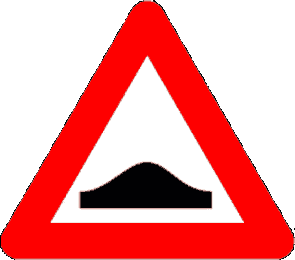 Labels: life