Earlier on Later
Wat
Stylus
tot een van mijn favoriete webstekken maakt is het online muziek/filmmagazine-gegeven gecombineerd met blog ethics. Hun persoonlijke lijstjes en columns maken er mijn surftijd altijd een pak leuker en interessanter op.
Een tijdje terug verscheen er een beknopt
stukje
omtrent het verdwijnen van live muziekoptredens in televisieshows. Even vanuit mijn eigen generatiestandpunt bekeken heeft Vlaanderen op dat vlak bijna geen traditie, al die jaren "10 Om Te Zien" ten spijt (I kid), en ik denk niet dat we het ooit zullen hebben.
Maar goed, ik wou het niet hebben over een van de vele tekortkomingen van ons Vlaams televisiebeleid, wel over het optreden van
At The Drive-In
in het programma van Jools Holland. Het toeval wil namelijk dat ik dat fragment live zag die bewuste donkere decembernacht in 2000. Het nieuwe millennium stond voor de deur en At The Drive-In was het eerste teken dat de mensheid bereid was er nog een ferme lap op te geven.
Hoewel de initiële opsplitsing in
The Mars Volta
en
Sparta
veelbelovend leek, mist TMV de adrenaline en Sparta het talent. Vergis je trouwens niet, At The Drive-In stond erom bekend in te grijpen wanneer het publiek te wild werd. Een quote uit een van hun live-optredens:
We want you to shake your ass. We see those elbows. We see those elbows 250 nights a year. We see all that macho bullshit. We play for the love of music, not for all that macho bullshit.
At The Drive-In - One armed scissor (live @ Jools Holland):
Mijn favoriete krijsnichten uit Seattle,
The Blood Brothers
, hebben een nieuw album uit getiteld "Young machetes". Vlijmscherp, dan weer rustig, maar nog altijd niet op het niveau van wat de modale mens verstaat onder toegankelijk. Probeer zelf maar eens:
Laser life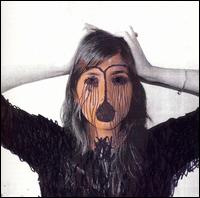 Als uitsmijtertje heb ik voor jullie nog 6 live
Modest Mouse
songs die mogelijk op het begin volgend jaar te verschijnen "We Were Dead Before The Ship Even Sank" zullen staan:
You Ain't No Picasso
* Dashboard
* We've got everything
* People we know
* Invisible in your car
HearSay
* Fire it up
* Missed the boat
Labels: muziek