They are from Barcelona
En laten we het voor alle duidelijkheid eens niet over een busje uitgelaten
Zweden
hebben.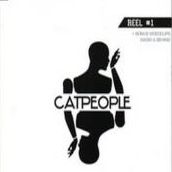 In het verleden viel er bij het overlopen van de Europese muziekkaart weinig noemenswaardig te bespeuren toen we onze blik over Spanje wierpen. Maar enkele jaren nadat
Migala
als eerste musicerend teken van leven op onze radar verscheen, stootten we op onze
wereldwijdwebse omzwervingen
toevallig op Catpeople.
Met een stevige portie
Interpol
, een toefje
Gang of Four
en een vleugje
The Strokes
dient het land der paella eindelijk nog eens gerecht op waar we geen nee tegen zeggen. Probeer het zeker zelf eens te proeven.
MySpaces:
Catpeople
|
Migala